You are warmly welcomed here!
Covenant is a congregation of the United Church of Canada,
A community of open minded people of faith.
You are welcome here.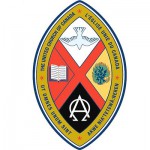 Covenant
Where the ordinary is sanctified,
Humanity is celebrated,
Compassion is expected.
Come into this place
Together we make it a holy place where love can dwell.
Contact Us
705.264.5518
230 Eighth Avenue, Timmins ON P4N 5S1
covenanttimmins@ntl.sympatico.ca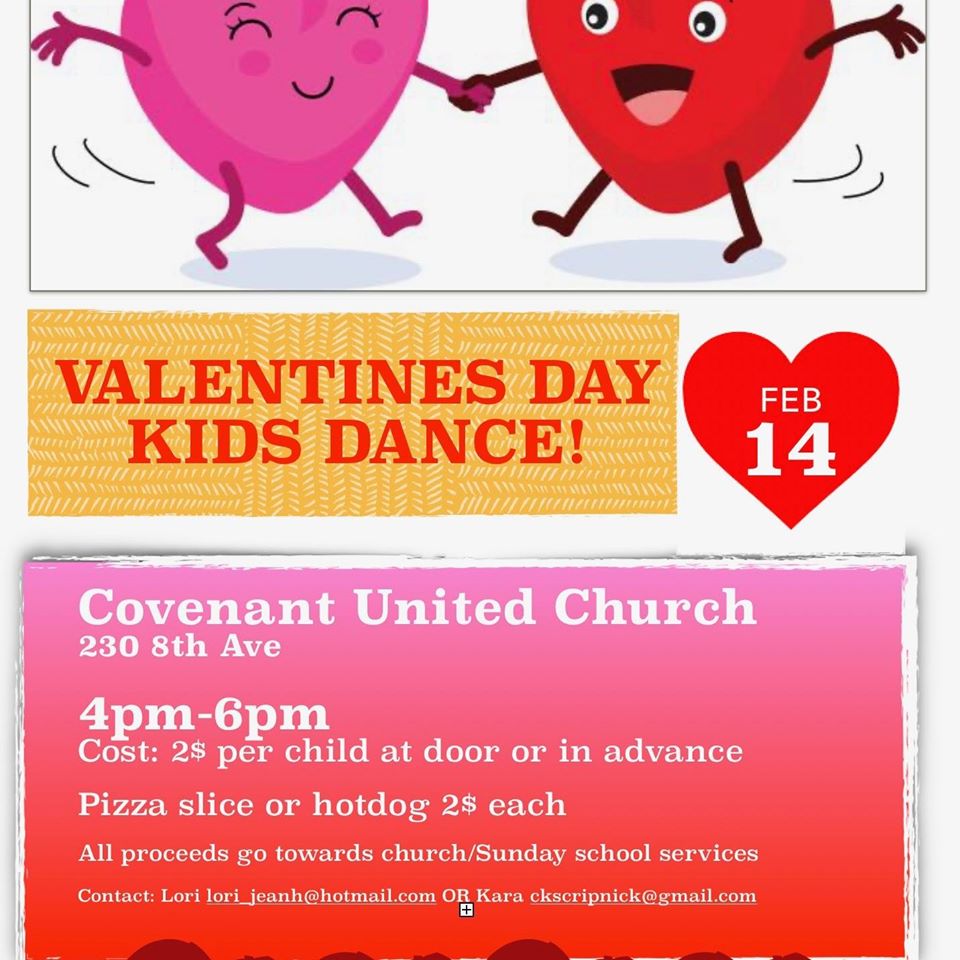 Valentine's Day Kids Dance
February 14, 2020
230 Eighth Ave, Timmins 4pm-6pm.  Cost is $2 per child, pay at the door or in advance.  Pizza slice or hotdog $2 each.  All proceeds go towards church/sunday school services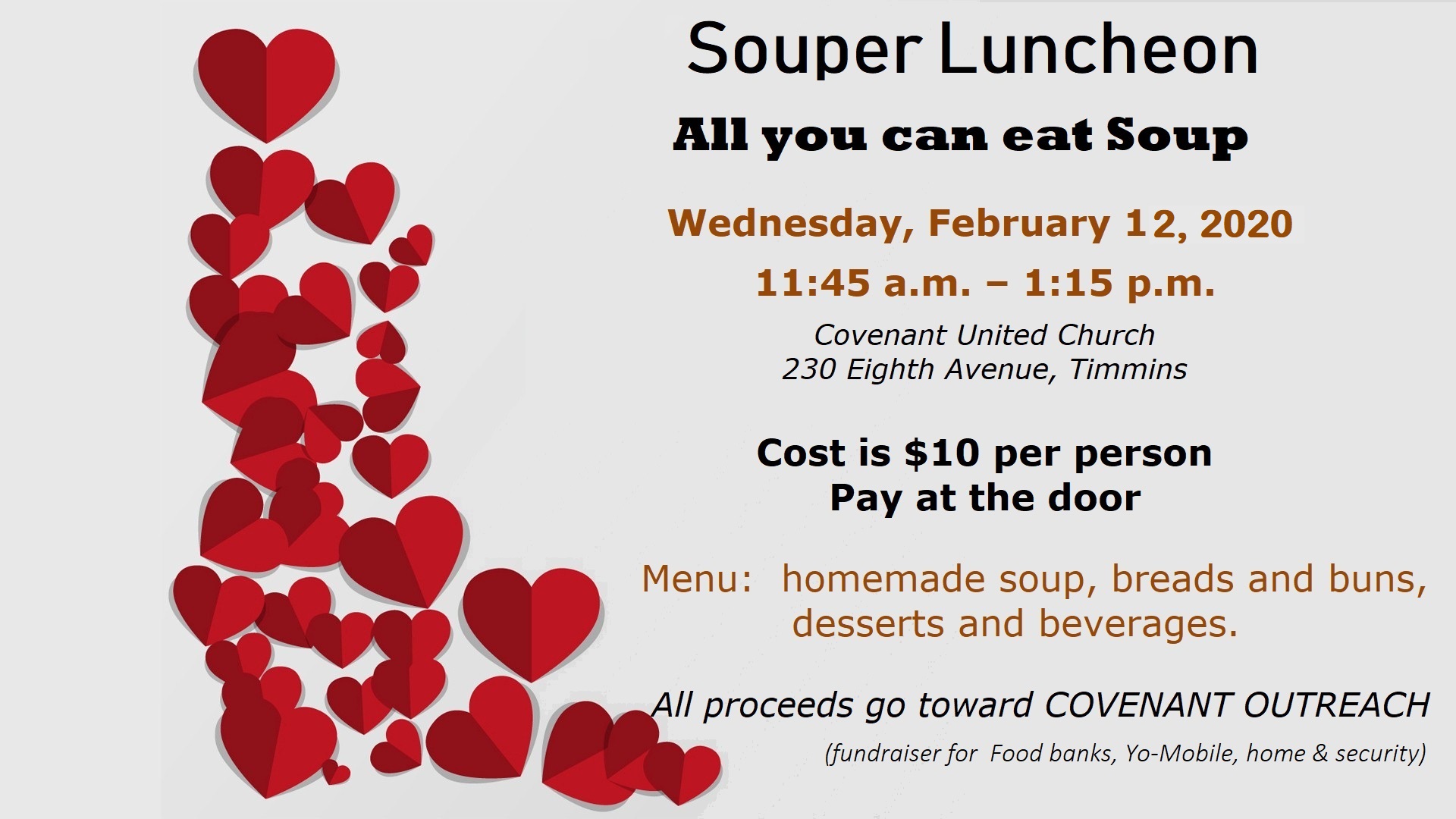 Souper Luncheon
February 12, 2020
Come celebrate the cold weather with a warm soup, sandwich, dessert & beverage on Wednesday Feb. 12th, at Covenant United Church from 11:30 a.m. – 1:15 p.m. Cost $10. Pay at the door. All are welcome ~ proceeds go toward Outreach projects such as Yo! Mobile, Food Banks etc.